Mail-in Cutlery Knife Sharpening Available
Curious if we can sharpen what you have? See a list here. Still don't see what you're wondering about? Send us a message here.
We sharpen all types of knives including chef's knives, paring knives, kitchen, and pruning shears. We can work on favorite brands such as Messermeister, Wusthof, Global, Mercer, Shun, Forschner, Henkel, Zwilling, Cutco, Ikea, Chicago Cutlery and more.

Please select above how many items you want sharpened and if you'd like loaner knives while you wait.
Our loaner knife set consists of one 8" chef's knife and one 3.5" paring knife.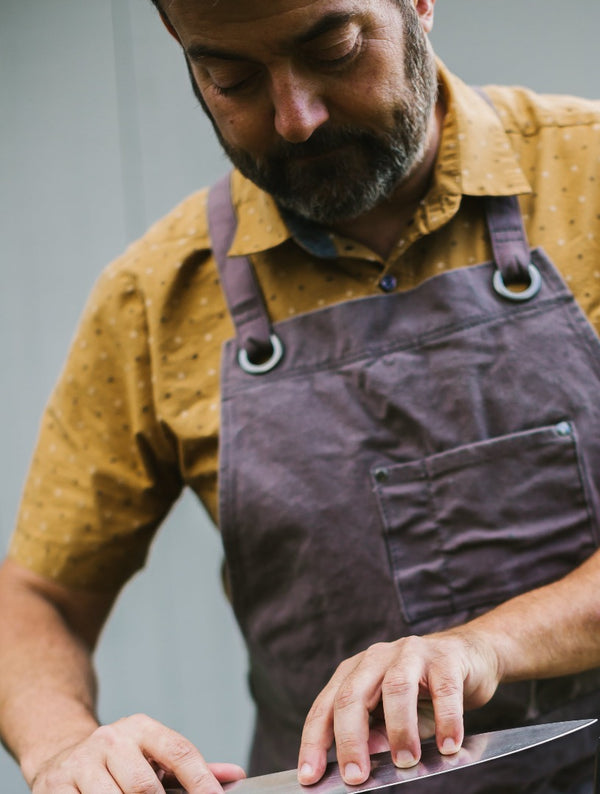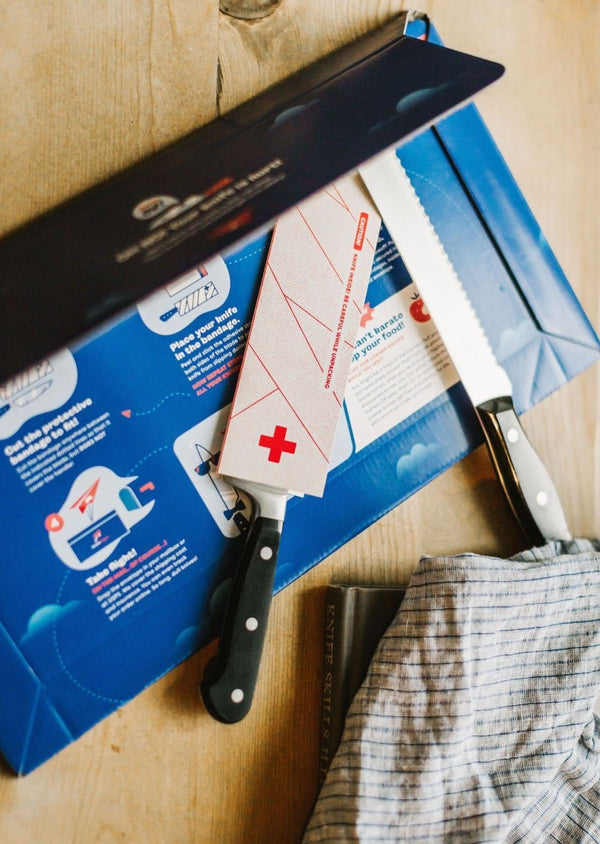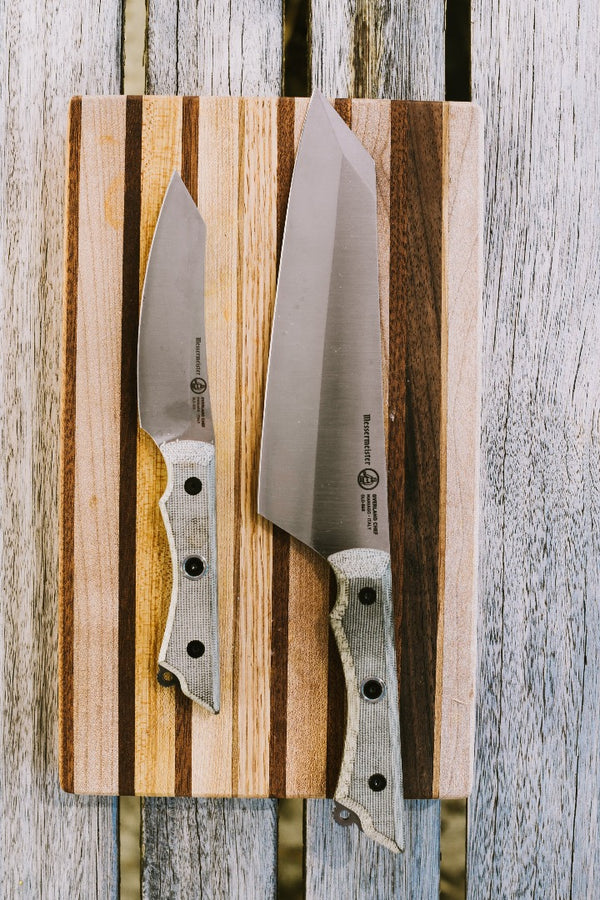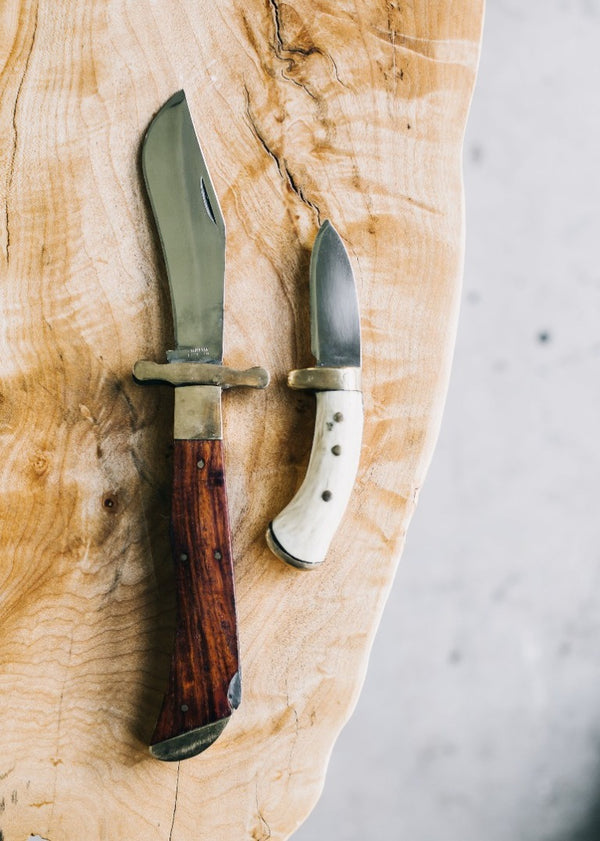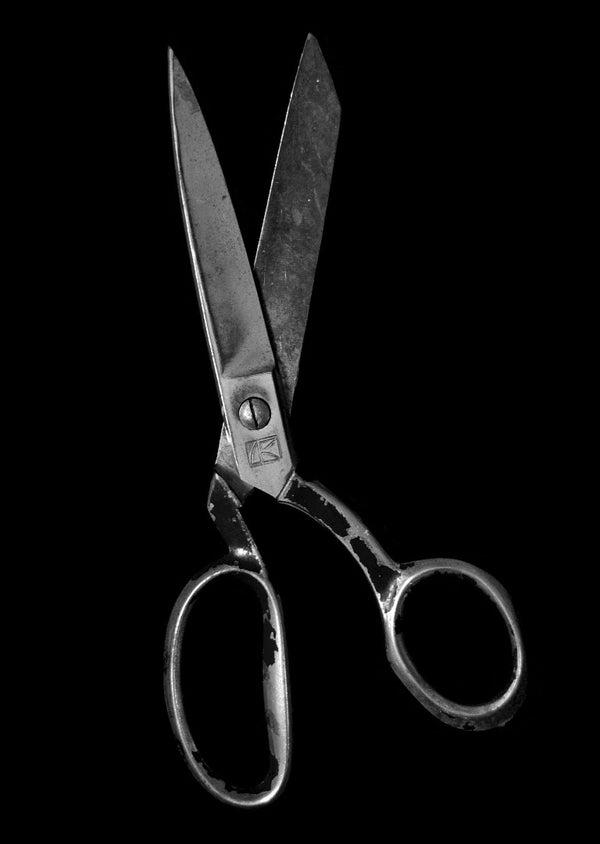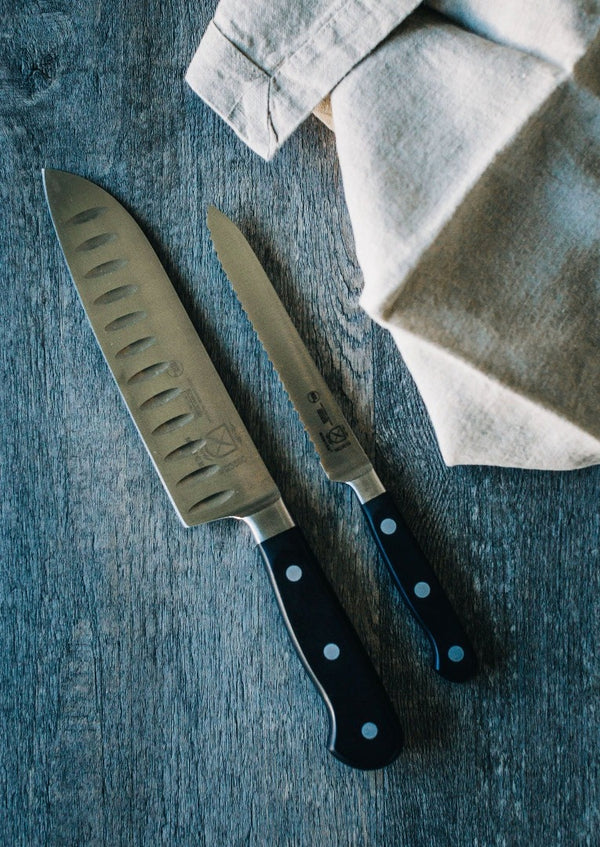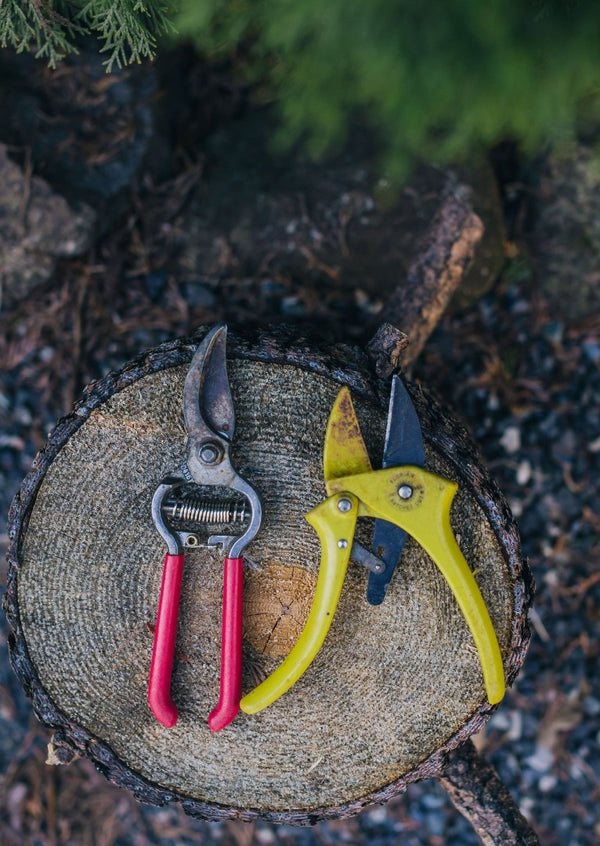 Excellent Service
My knives are sharper than when I first purchased them! KnifeFlight makes everything so easy!
Sharp knives, great communication, fast shipping!
After trying another knife sharpening by mail service, I was hesitant to try another. I am so glad I tried KnifeFlight and trusted them! My knives came back in a good turnaround time and are WAY sharper than when they were new. I will make this my yearly routine, trusting KnifeFlight every time!
Wow!
Gosh these knives came back super sharp, maybe even sharper than new. We are talking light saber sharp here. You could cut silence with them.
I have tried to have my knives sharpened locally but they ended up as dull as they started. My knives are super-hard Japanese damascus steel which is very hard to sharpen correctly. A+++!
Sharp Knives!
I am so pleased with the entire process. Preparing my knives for shipping was easy and the turn around was quick. My knives were sharper than when they were new. Totally pleased with this Knife Flight experience!
Quick and easy
Great service, quick turnaround, and the knives came back super sharp. I'd love the option to sharpen fewer knives at once, but otherwise will use again.