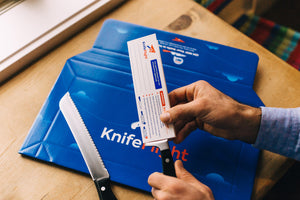 No Hassle Knife Shipping
Once your order is complete, your kit will be sent to you within 24 hours. It will have everything needed for shipping, including loaner knives if you choose that option. Our custom made sheaths and mailers are designed to keep you, your knives, and the people that ship them safe every step of the way. The box has been designed to hold up for multiple trips with the same customers and is recyclable, to reduce waste.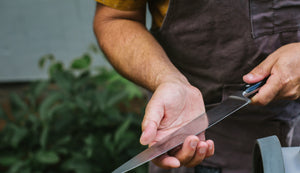 The Sharpening Process
Our shop has multiple pieces of equipment, ensuring we have the right tools to protect your knives. From stones to low-speed belts, you can trust us with your blades. Our options remove the minimal amount of metal to enhance the tool's longevity and we follow manufacturer recommendations with regard to angle.