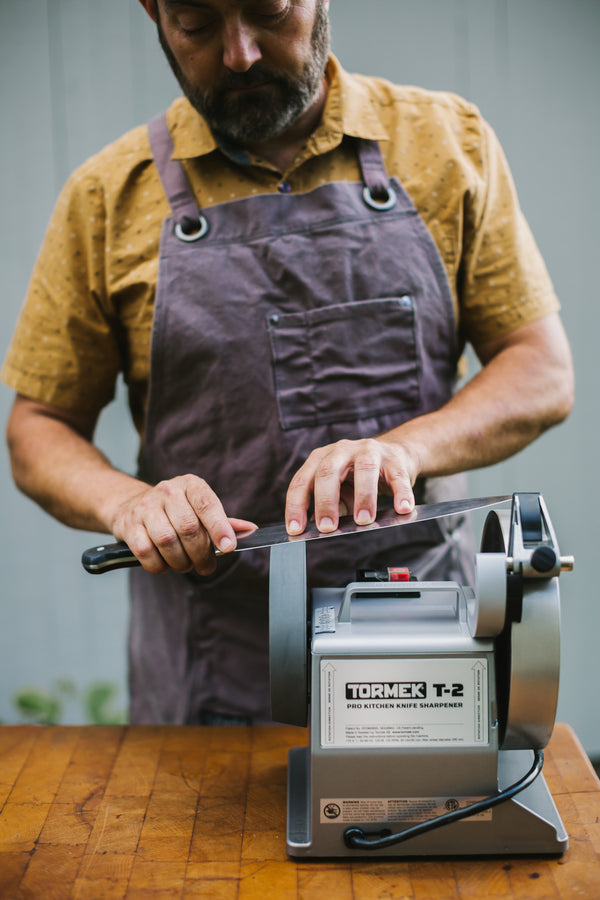 SHARP KNIVES. HAPPY COOKS.
Tomato skins. Flank steak. A slippery pile of beets. Sweaty slicing jobs turn to butter under the edge of a properly sharpened knife.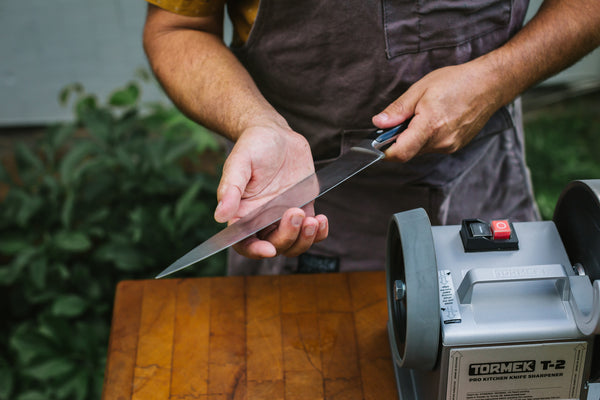 Never be caught empty handed
We all hate to give up our knives while they're being sharpened. Don't worry, we've got you covered! Use our loaners while we work to make your favorite knives good as new.
Buy a Knife Sharpening Package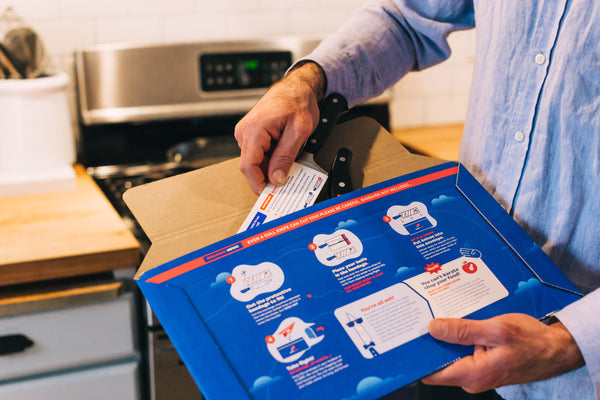 Safe Delivery
Squeamish about sending knives through the mail? We got you. Our specially designed sheaths and packaging ensure your knives arrive safe and sound.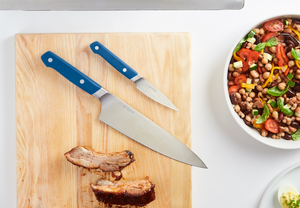 LOANERS WHILE YOU WAIT
We supply high quality, sharp knives while you wait, so life in the kitchen keeps running smoothly.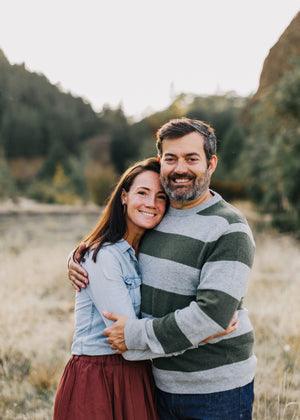 From Our Family to Yours
As co-owners, co-parents and lovebirds, we provide a simple approach to reclaiming ease and joy in the kitchen. We take immense pride in our work and nothing leaves the shop without our hands on it.
About Us
Excellent service from Knife Flight! Turnaround was quick and my knives were super sharp and well cared for. I even sent my precious carving knife and cleaver that were my grandfathers and they came back looking brand new. Very impressed with this company. Anyone who cooks knows how important it is to have sharpened knives. They send you the packaging and all you do is insert your dull knives and return to them. Viola, it comes back in the same protected packaging quickly and knives are all ready to go! Highly recommend this company. And kudos to the marketing aspect, very well done.
S. Regan
I absolutely love this business. Our home knives are sharper than they have ever been. I appreciate the loaner knives as well. Such a great concept with excellent follow through and service. We plan on using Knife Flight many more times in the future.
J. Peterson
High quality professional sharpening for my knives (serrated and non-serrated) and scissors. Friendly and fast process + great loaner knives!
J. Epstein